Instructions for Booking Tour to Ireland
Instructions for booking tour to Ireland: Thanks for your interest in our Ireland Walking Tour; it promises to be a fantastic trip with a great combination of magnificent sights, great exercise, accommodations and local cuisine!
Our lead guide John O'Halloran, of Connemara, brings his extensive historical and archaeological knowledge of the West Coast to this trip to complement the natural beauty of the region.
The total cost of the trip is $2995 per person based on double occupancy ($395 single supplement for solo travelers).
We still have availability, but but space is limited, so I would encourage you to send your $500 deposit as soon as possible to secure a spot. For your convenience, Warren Tours, our tour partner, can assist you with booking your flights at the most competitive price.
The check can be made out to Warren Tours and mailed to: Joyce Kennedy, 83 Spoonville Road, East Granby, CT 06026 Or can be transmitted via Pay Pal. Please contact us with this form and we will send you an email address in order to submit your Pay Pal payment.
A packet of useful information to help prepare for your tour will follow as the trip draws closer. Please feel free to call Louisa Mayock at 860-653-5279 with additional questions.
We look forward to speaking with you about the tour, and hopefully walking with you in Ireland!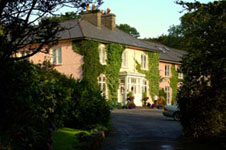 Contact Us if You Have More Questions About Booking Tour